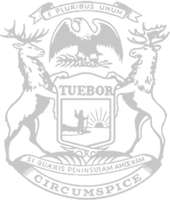 Rep. Tisdel, colleagues urge audit of Hawthorn Center after listening session
After listening to families who have been impacted by failures at Hawthorn Center, state Rep. Mark Tisdel and fellow legislators are calling for an audit of Michigan's only state-run psychiatric hospital for minors.
Tisdel, state Reps. Tom Kuhn and Jamie Thompson, and state Sens. Michael Webber and Jim Runestad last week held a Protect MI Kids listening session in Rochester Hills, where they met with family members and former patients who have suffered because of ongoing failures at the Northville hospital and by Child Protective Services. Following the meeting, the legislators submitted a letter to the state's nonpartisan Office of the Auditor General calling for an investigation into Hawthorn Center.
"Hawthorn Center desperately needs more oversight," said Tisdel, R-Rochester Hills. "Our most vulnerable young people under the protection of the state have been failed by the authorities who were supposed to be protecting and caring for them. I met personally with families who have been affected by this crisis, and my colleagues and I are taking action. We're calling on the auditor general to gather facts and bring to the light the extent of failures at the hospital. With a deeper understanding, the people's representatives will be better able to address these problems and stand up for young Michiganders."
The most recent OAG audit of the Hawthorn Center was conducted in 2014 on the effectiveness of the center's operations, including timeliness of assessments, medication inventory monitoring, internal incident investigative processes, and more. It did not focus on patient care or clinical decisions, opinions of staff about patient treatment, or the effectiveness of the Office of Recipient Rights at the Center, which is responsible for patient treatment complaints.
At least 17 young patients have escaped from the center under the supervision of Hawthorn personnel and the facility is the subject of a lawsuit pending from an active shooter drill that took place there in December 2022. Officials also have plans to temporarily house patients at Reuther Hospital, where adults are currently being treated, while the aged facility is demolished and reconstructed.
Recent media reports have also brought serious issues to light concerning CPS, including a recent in-depth investigative report by The Detroit News.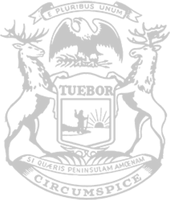 © 2009 - 2023 Michigan House Republicans. All Rights Reserved.
This site is protected by reCAPTCHA and the Google Privacy Policy and Terms of Service apply.