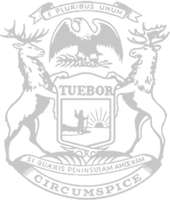 Rep. Tisdel plan would protect public safety, keep guns from criminals
State Rep. Mark Tisdel is spearheading a plan to make Michigan communities safer by ensuring dangerous criminals can't exploit plea deals to keep buying and using guns.
The Rochester Hills Republican has sponsored House Bill 4827, which would prevent prosecutors from negotiating a plea deal to amend charges that would prohibit a convicted individual from possessing a firearm. In 2019, the Ingham County prosecutor negotiated a plea deal with the future Michigan State University shooter, dropping a charge for a gun crime that would have banned him from purchasing or possessing a gun going forward.
"Firearms don't belong anywhere near the hands of dangerous criminals, and our laws rightly ban convicted offenders who pose a threat to society from owning guns," Tisdel said. "However, current practice has allowed some dangerous individuals to reduce their criminal charges and keep their guns, only for them to use their weapons to threaten public peace and safety or even take innocent lives. My plan will set a statewide rule to hold criminals accountable and keep guns out of dangerous hands."
HB 4827 was referred to the House Committee on Judiciary for consideration.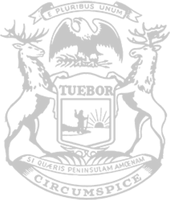 © 2009 - 2023 Michigan House Republicans. All Rights Reserved.
This site is protected by reCAPTCHA and the Google Privacy Policy and Terms of Service apply.