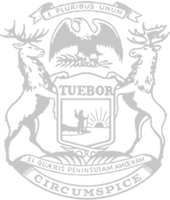 Rep. Wozniak appointed to commission crafting and promoting model laws for adoption throughout the U.S.
State Rep. Doug Wozniak, of Shelby Township, this week was named to the Michigan Commission on Uniform State Laws (MCUSL) after nomination by House Republican Leader Rep. Matt Hall and approved by Speaker of The House Joe Tate.
The MCUSL plays a crucial role in fostering consistency and harmonization within the state's legal framework. Comprised of a diverse group of individuals, the commission strives to promote the adoption of "uniform acts" such as the Uniform Commercial Code, which serves as a model for states across the nation. These efforts facilitate the resolution of interstate issues and contribute to a more streamlined legal environment throughout the United States.
"I am honored and excited to have been chosen to work on this vital commission," said Wozniak, a practicing attorney. "I look forward to serving those in my district and all Michigan residents by collaborating with colleagues and experts on matters of uniform state law. This opportunity will allow me to contribute to crafting a legal framework that promotes consistency, clarity and fairness."
Michigan's delegation to the National Conference of Commissioners on Uniform State Laws engages in constructive conversations with commissioners from other states, working collaboratively to address legal complexities that may arise from varying state laws. Alongside "uniform acts," the National Conference also develops "model acts" to guide legislatures in addressing issues that may not require unform treatment by all states.
"I'm eager to bring my expertise to the table and make a significant impact on the state and nation's legal landscape," Wozniak said. "I am committed to the commission's ongoing efforts to ensure a consistent and efficient legal system for all."
###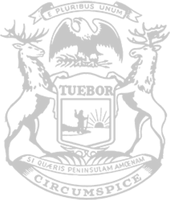 © 2009 - 2023 Michigan House Republicans. All Rights Reserved.
This site is protected by reCAPTCHA and the Google Privacy Policy and Terms of Service apply.