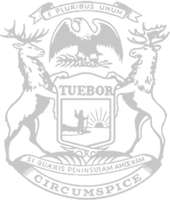 Rep. Dale Zorn speaks during a Friday press conference announcing his plan to help Michigan children with hearing disabilities receive the treatment they need. Joining him, from left, are former Miss Michigan KT Maviglia-Morgan, Tressa Sanders, and Sid Kraizman.
Rep. Zorn continues mission to help children with hearing loss
RELEASE
|
September 8, 2023
State Rep. Dale Zorn is continuing his fight to help Michigan children with hearing loss gain access to hearing aids.
Zorn, R-Onsted, and Rep. Samantha Steckloff, D-Farmington Hills, introduced a plan this week to help ensure treatment for hearing loss and hearing aid devices are covered by health insurance for all Michigan children.
"Much like the loss of vision, hearing disabilities create a profound disadvantage for the development of our youth," Zorn said. "Children deprived of hearing assistance face obstacles in education and social development."
Former Miss Michigan KT Maviglia-Morgan, who suffers from hearing loss and wears bilateral hearing aids, championed Zorn's legislation during a press conference Friday at the Michigan State Capitol.
"Growing up, I know what it was like for my family to have to pay $5,000 each time I needed new hearing aids," Maviglia-Morgan said. "As two service professionals with three kids, this was a lot. My family was able to make it work, even though it was very difficult for them. However, there are many families in Michigan where this is just not an option and children are going to school without the proper hearing devices.
"Hearing aids are not cosmetic, they are necessary. They are necessary devices for children to get a fair shot at their education."
Zorn's legislation, House Bill 4944, would ensure that Michigan children have insurance coverage through age 19 that covers treatment for hearing loss and up to $3,000 in coverage per hearing aid every 36 months. House Bill 4936, sponsored by Steckloff, ensures coverage is available for audiological exams, hearing aid evaluations and maintenance, and audiologist or speech-language pathology services.
Tressa Sanders, whose daughter is deaf/hard of hearing in both ears, also voiced support for the plan. She said her daughter's hearing loss was not identified until she was 3.
"It's not part of our package in the state of Michigan to identify early-on intervention for children with hearing loss," Sanders said. "At 3-and-a-half she finally got her hearing aid. She was able to start talking at 4 years old. Now she's 8, and she's main streaming in third grade at the elementary school with support from many people in the school district and a private speech pathologist."
The legislation is similar to measures Zorn has sponsored in previous years.
"I'm glad to have Rep. Steckloff working alongside me on this important issue this year," Zorn said. "With bipartisan support, I'm hopeful we can finally get this across the finish line and connect Michigan kids with the level of care they need to achieve academic success and reach their life goals."
###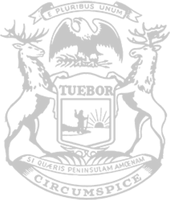 © 2009 - 2023 Michigan House Republicans. All Rights Reserved.
This site is protected by reCAPTCHA and the Google Privacy Policy and Terms of Service apply.